About Us
ABV Design is a professional studio for graphic design and digital print. It is established in 2009 in Ohrid. ABV Design has high quality equipment for digital print. We are team of experienced graduated graphic engineers who are dedicated to their work and quality of the products and services. Our MISSION is to provide and deliver high quality digital communications and standards. We tend to continuous development and improvement of our products and services by implementing new cutting edge technologies, new techniques which results with customers satisfaction.
Our MOTTO is: YOUR
BRAND

DESERVES TO BE SEEN

Decades of Creative Experience
We are an advertising, graphic design & marketing firm, enhanced by talented professionals.

Team of Skilled Designers
Led by few advertising industry pros, our agency delivers innovative solutions across all the mediums available nowadays. Always starting from a sketch.
---

We Love Challenges
Our ultimate goal and passion are about helping brands to meet the ever-shifting needs of communities and cultures.
---

Huge Creative Works Portfolio
Over all those years, we've designed and implemented some of the most iconic and now industry-standard digital business solutions.
We create visual communications.
Our Team
Without this team of advertising professionals, there would be no dozens of happy clients!
---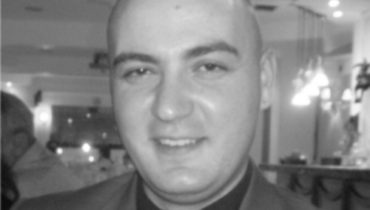 Education: Graduated Graphic Engineer, Master of Science in industrial engineering and management A talented creative leader, Vlatko is known among his colleagues for how good his organizing and team leading skills are. Working priorly for a number of Macedonian and International companies, Vlatko has built up a reputation and a skillset worthy of an executive manager. His constant focus at work is customer satisfaction.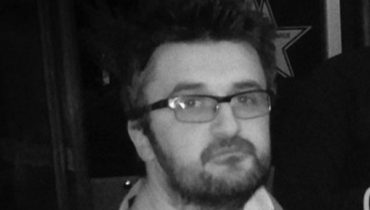 Education: Graduated Graphic Engineer A talented graphic designer, Aleksandar is known among his colleagues for excellent designing skills. Working priorly for a number of Macedonian printing companies, Aleksandar has built up a reputation and a skillset worthy of an graphic designer.
Testimonials
Having helped to increase the sales for dozens of companies so far, many of our clients wrote nice reviews!
---
We had a fantastic experience working with ABV Design. They designed our brand identity as well as look and feel of many products we delivered through the years. We are very pleased with ABV Design work ethics – always professional, offering many concepts and very patient with our feedback. iTnnovate will continue to use ABV…
While we were used to working with a lot of ad agencies for different parts of our campaigns, last year, after a refreshingly successful ad campaign by these guys, we've decided to handle all of our activities to them!
Our Works
Over the years we've taken hundreds of projects, succeeding in every single one of those!
---
All

ADVERTISING

BRANDING

GRAPHIC DESIGN

TECHNICAL DOCUMENTATION

TECHNICAL ILLUSTRATION

WEB & DIGITAL
---

Address
Turistichka Blvd, 6000 Ohrid, Republic of Macedonia
Working Hours
Monday-Friday: 08:00 – 16:00
Saturday: 08:00 – 12:00
Sunday: Closed
Time zone GMT+1